Course Descriptions
Certified Intuitive Counselor Training
The Certified Intuitive Counselor training program consists of over 300 hours of hands-on and textbook training. This unique combination will satisfy the intellectual parts of your psyche by providing you with concrete concepts, theories and terminology. It also is loaded with proven hands-on techniques that will help you experience, practice and validate your intuitive and healing abilities first hand.
This certification training contains all of the materials covered in the Spiritual Healing for Personal Growth training and the Certified Energy Medicine Practitioner training.
Courses included are:
Establishing Professional Boundaries
In any business, there are a number of items that should be considered in advance. If a situation does present itself, you will have already planned in place or created a policy regarding it. In this course, students will establish operating policies that will let your clients know what you expect from them. This creates a clearly defined boundary – a professional boundary.
Subtle Energy & Emotion
Traumas that happen as a child develops can greatly influence his or her behaviors and self-perception as an adult. It can also affect their ability to create healthy, lasting relationships. By intuitively learning to identify patterns of blocked self-expression in the body, students will develop a clearer understanding of the various personality types and their corresponding energetic imbalances.
The Mind/Body Connection
The concept of subtle energy has been around since the most ancient of times. The movement of this energy through the body is believed to have a direct effect upon our state of health and well-being. In this course, students will discover the relationship between their thoughts and emotions, the movement of subtle energy in the body, and the manifestation of dis-ease.
Accessing Beliefs & Emotions
Our beliefs and emotions are intangible aspects of ourselves. They lack form and substance in the same way an organ, a bone or even a chakra has form and substance. In this lesson, students will explore how to access the beliefs and emotions that are stored in the mental and astral bodies, as well as develop an emotional vocabulary to use in their intuitive counseling sessions.
Divination: The Tarot
The term "Tarot" is applied to a deck of seventy-eight cards that can be used for spiritual exploration, practical problem solving, creative visualization, meditation and self-improvement. The tarot, however, is most popularly known as a tool of divination and fortune telling. In this course, students will learn to perform tarot readings for clients. They will discover how to utilize their intuition, and their tarot cards, as a tool to gain insights into their clients' lives.
Subtle Energy Assessment II
In the Certified Energy Medicine Practitioner training, students learned how to evaluate the subtle body including the aura, chakras and energy channels. In this lesson, in addition to looking at the energetic structures within the body, participants will learn how to open themselves up to exploring mental and emotional implications that underscore energetic disturbances in the body, causing them to manifest.
Looking At Issues In The Aura
The aura is a reservoir of information that can be accessed intuitively. It records all our life experiences, our thoughts and feelings; and, like a mirror, it reflects our current physical, mental, emotional, and spiritual health. By learning to read the aura, students will find out how to tap into the wealth of information we carry around with us daily.
The Meridians & Emotions
The meridians are the invisible channels which circulate chi, or life force energy, throughout the body. In Chinese medicine, it is said that the meridians mirror the nature of the human experience. In this lesson, students will focus on the mental and emotional implication of disorders in the meridians.
Evaluating Relationship Dynamics
Humans are social creatures. As social creatures, we are designed to create interpersonal relationships with others. A relationship reading explores the dynamics between two individuals, be they husband and wife, boyfriend and girlfriend, parent and child. In this lesson, students will discover how to successfully evaluate a relationship using their intuition.
Exploring The Past
Many of us have experienced meeting someone for the first time, and for some unknown reason, the person seemed strangely familiar to us. Perhaps you knew them in a past life. Just about every culture has, as part of its teaching, a belief in past lives and reincarnation. Here, students will learn specific intuitive counseling techniques for exploring their own past lives, as well as the past lives of others.
Professional Certification – Intuitive Counseling Professional
Professional Certification verifies mastery of a specific set of knowledge, skills or abilities. It indicates that the individual is qualified to perform a job. In this lesson, students will have to opportunity to demonstrate their ability to work with and evaluate subtle energy in the body.
Enrollment Is Simple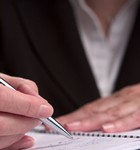 Getting started in the Certified Intuitive Counseling training program has never been so easy. You will receive everything you need to transform your life. All you have to do is enroll and you will gain access to all of the resource you will need so act now!
Give yourself this gift and invest in your success today. Your rewards will be everlasting.