Distinctive Training Using
Our unique home study program approach
The Institute of Applied Energetics is the leader in online home study training for those interested in becoming a certified medical intuitive, intuitive counselor or energy medicine practitioner. What makes our professional-level career training courses unique is that you do not need to take time off work to attend classes.
The truth is, some students are simply too busy with work and family commitments to go back to school. Our self-paced study format works with your schedule. It will not interfere with the ongoing demands of your already busy life. Our programs are designed for people like you who need an alternative to campus-based education and prefer the flexibility and convenience of working from home. You get the freedom and all the tools you need to enter into the alternative health field, at a cost far below the rates offered by residential programs.
Our home study training programs allow you to:
Create your own learning environment.
Study at your own pace. You do not have to rearrange your life to take courses. Instead, you can learn on your own schedule, at a pace that makes sense to you.
Explore practical, hands-on techniques and procedures. By graduation, you will be ready to compete in the "real" world.
We invite you to learn more about each aspect of our programs, what makes us unique, and why our method is the best option to get you trained and certified.
Enrollment Is Simple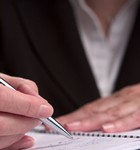 Getting started any of our home study training programs has never been so easy. In fact, you can start your training right now by downloading our free Jump Start Your Intuition course. You will receive everything you need to begin transforming your life.
Enroll now and you will gain access to all of the resource you will need!
Give yourself this gift and invest in your success today. Your rewards will be everlasting.
Sign up right now…
And receive this free introductory online training course. Whether you are looking for personal healing, spiritual growth or to become a holistic health professional our Jump Start program will open the door for you as you take your next step.
Start your free training right away.
[lab_subscriber_download_form download_id=3]