Help Make A Dramatic Difference In Someone's Life
Certified Energy Medicine Practitioner Training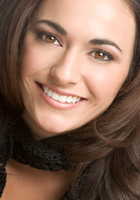 Make a dramatic difference in the lives of men and woman of all age groups as they look to achieve balance and peace within their lives. Imagine if you could energy healing to help someone experience positive, dynamic and meaningful changes that transform them from ordinary to extraordinary. Be a catalyst for change by becoming a Certified Energy Medicine Practitioner. Using our unique home study program approach you will be able to implement and witness the transformative effect these proven energy medicine techniques have on supporting mental, emotional and physical health. We all want to help people live happier, more fulfilled lives. You can be part of the solution today.

Certified Energy Medicine Practitioner
$2,397.00

Our energy medicine training program will provide you with specific information on how to:
Look at and work with energy on a deeper level.
Tap into your healing energy to help others.
Use your hands to tune into and feel the energy of others.
Intuitively recognize disturbances in a client's aura, chakras and meridians
Identify cords, lumps, bumps, dents, whacks and holes.
Detect, manipulate and transform energy blockages and imbalances.
Support your client healing in releasing trapped life patterns.
Raise the energetic vibrational frequency of the body
Clear obstacles holding your clients back, personally and professionally.
You will also receive one-on-one telephone and email support directly from Dr. Rita Louise. She will support you throughout your studies and help you to excel. You with have the opportunity to ask questions, receive guidance and discover deeper insights to your courses and hands-on studies.
Our energy medicine home study program provides the best combination of theoretical knowledge, hands-on training and practical experience to ensure practitioner competency. Check out the courses being offered.
Get Started Today…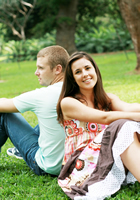 Take your next step towards mastery today! The Certified Energy Medicine Practitioner training provides you with simple, yet proven techniques that will allow you to embrace and harness your healing potential. You can also confidently establish a private practice as an energy healer; work in a professional office setting or at a health expo. Now is the time to take life to a new level. This is a great course if you want to learn how to utilize dynamic healing modalities to pinpoint energetic disturbances in the body and resolve them. The ability to intuitively evaluate and then clear energy systems that may be out of balance it is what will set you apart from other energy medicine practitioners. Take action now and start your new career today in the holistic health field as an energy medicine practitioner.
Enrollment Is Simple…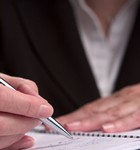 Getting started in the Certified Energy Medicine training program has never been so easy. You will receive everything you need to transform your life. Enroll now and you will gain access to all of the resource you will need! Give yourself this gift and invest in your success today. Your rewards will be everlasting.
Enrollment Bonus!
Sign up today and received 2 additional courses Free. That a $160 value all yours at no additional cost when you enroll.
Chromotherapy: Using Color To Promote Healing
Crystal Therapy: The Art Of Placement

Certified Energy Medicine Practitioner
$2,397.00