Live A Life Filled With Passionate Purpose!
Certified Intuitive Counselor Training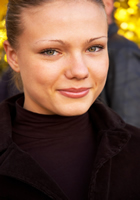 Expand your awareness while living a life filled with passionate purpose working as an intuitive counselor . Discover how to help those who need your aid as they work through important life changes and challenging situations. You can become their trusted guide. Someone who can access their intuition and divine wisdom holds a key skill in the future of intuitive counseling.
Help others make dramatic, long-lasting changes in their lives. In our Certified Intuitive Counselor training program you will develop your inner knowing and acknowledge the wealth of insight that lies untapped within you. It can launch you into a new career, especially when helping others is your life purpose.
You will fine tune and finesse your intuition in our exclusive home study program approach. It will also assist you in overcoming your doubt and uncertainty when interacting with this unseen world.

Certified Intuitive Counselor
$3,540.00

Our unique training program will provide you with specific information on how to:
Easily and effortlessly gain access your spiritual guidance.
Recognize and validate the messages you are receiving intuitively.
Read the aura, chakras, meridians and past lives.
Uncover, explore, and transform persistent problems your clients may be experiencing.
Retrieve the hidden beliefs and emotions that can affect our health.
Get to the core of a mental or emotional issue.
Heal the underlying patterns that interfere with happiness and personal growth.
Evaluate the dynamics in a relationship, tap into past lives and read the tarot.
You will also receive one-on-one telephone and email support directly from Dr. Rita Louise. She will support you throughout your studies and help you to excel. You with have the opportunity to ask questions, receive guidance and discover deeper insights to your courses and hands-on studies.
Our intuitive counseling home study program provides the best combination of theoretical knowledge, hands-on training and practical experience to ensure practitioner competency. Check out the courses being offered.
Get Started Today…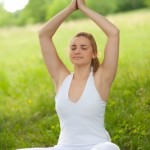 Take your next step towards mastery today! The Certified Intuitive Counselor training will provide you with simple, yet proven techniques that will allow you to achieve deliberate clarity in all your session work. Tap into your inner wisdom today and bring your intuitive information from the unconscious into consciousness. Now is the time to take your life and your career to a whole new level.
This course is especially designed for anyone wanting to work as an intuitive counselor, spiritual life coach or psychic reader. The dynamic training and in-depth techniques offered will propel you forward in your work and will set you apart from other psychics and intuitive counselors in the field.
Take action now and start your new career today as an intuitive counselor in the holistic health field.
Enrollment Is Simple…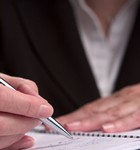 Getting started in the Certified Intuitive Counseling training program has never been so easy. You will receive everything you need to transform your life.
Enroll now and you will gain access to all of the resource you will need!
Give yourself this gift and invest in your success today. Your rewards will be everlasting.
Enrollment Bonus!
Sign up today and received 3 additional courses Free. That a $240 value all yours at no additional cost when you enroll.
Chromotherapy: Using Color To Promote Healing
Crystal Therapy: The Art Of Placement
Legal Guidelines For The Healing Arts Practitioner

Certified Intuitive Counselor
$3,540.00