Course Descriptions
Certified Medical Intuitive Training
The Certified Medical Intuition training program consists of over 400 hours of both hand-on and textbook training. This unique combination will satisfy the intellectual parts of your psyche by providing you with concrete concepts, theories and terminology. It also is loaded with proven hands-on techniques that will help you experience, practice and validate your intuitive and healing abilities first hand.
Our certified Medical Intuition training contains all of the materials covered in the Spiritual Healing For Personal Growth training, the Certified Energy Medicine Practitioner training and the Certified Intuitive Counselor training.
Courses included are:
Kinesthetics: Scanning The Body
Scanning the body is a quickly and easy method, which can be used to evaluate energetic disturbances in the physical body. Here, students will learn how to use their hands to locate physical problems and intuitively identify health concerns.
Understanding Anatomy & Physiology
This comprehensive course provides students with a solid core foundation of Human Anatomy and Physiology. Topics covered include: the organization of the body, cells, tissues and membranes; the nervous system; skeletal system; muscular system; cardiovascular system; respiratory system; digestive system; immune system; lymphatic system; reproductive system; urinary system; integumentary system; and the endocrine system.
Exploring Herbal Medicine
Herbal medicine dates back to the earliest written documents known to man. Herbs have many powerful ingredients that if used correctly can help heal the body. By understanding the forms, actions and historical usage of herbs, students will gain an understanding of how and why herbal remedies work.
Introduction To Diet & Nutrition
The interest in nutrition is constantly growing with more and more people looking to eat right in order to remain strong and healthy. With this, much confusion has developed about what a healthy diet really is. This course is designed to provide students with a holistic and comprehensive overview of concepts related to diet and nutrition.
Working With Herbs & Nutritional Supplements
The popularity of alternative medicine has exploded in the past few decades. With it, vitamins, herbs and nutritional supplements have become increasingly available. In this course, students will explore a specific product line, which will provide them with a base understanding of health products that are available today.
The Meridians & The Physical Body
In Chinese medicine, each of the twelve meridians is associated with a specific organ in the body. In this lesson, students will discover how to evaluate the health of these organs as they relate to meridians and meridian theory. Here, they will learn to explore the anatomy and physiology of each organ as well as uncover the underlying psycho-spiritual cause of any disorder detected.
Medical Intuition: Evaluating The Physical Body
Medical Intuition refers to the ability to provide in-depth insights into the current state of health and wellness of a client. To do this, one must put on their x-ray glasses and look into the physical body and assess the function of the organs, glands and tissues. In this course, students will learn how to evaluate and pinpoint specific illnesses, imbalances and pre-clinical conditions in the human body.
Getting To The Core Of An Issue
Let's face it, we all have issues. Whether it is a negative reaction to a situation in our lives or something deep within us that interferes with our ability to act and live a happy and healthy life. Here, students will discover how to dig deeply into an issue and identify the limiting belief or unresolved emotion that may underscore both health and personal issues.
The Energetic Patterns Of Disease
Disease, when looked at intuitively, takes on very specific shapes and sizes in the muscles, glands and organs of the physical and energetic body. Although diseases can be classified as being similar, or under the same "umbrella", they carry very distinct energetic patterns that are instantly discernible to a keen observer. In this course, students will explore the look and feel of a number of health concerns.
Restoring Health: Exploring Specific Health Concerns
Most people have a clear idea of what is bothering them or where they want to spend their time and energy during a session. In this lesson, students will have the chance to work with their clients and explore their specific health concerns. In addition to addressing their issues, they will also have the opportunity to offer them holistic guidance to help restore strength and vitality to all areas of their lives.
Coming Full Circle: Reflection & Validation
From a very young age, we are taught how to create and implement our life goals. Goals are objectives we want to accomplish. They are clear statements of ideas or visions we what to achieve that are specific, measurable, attainable, realistic and tangible. In this course, students will discover the importance of reflection and validation as a means to come full circle.
Professional Certification – Medical Intuition Professional
Professional Certification verifies mastery of a specific set of knowledge, skills or abilities. It indicates that the individual is qualified to perform a job. In this lesson, students will have to opportunity to demonstrate their ability to work with and evaluate subtle energy in the body.
Enrollment Is Simple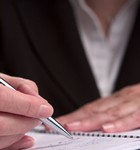 Getting started in the Certified Medical Intuitive training program has never been so easy. You will receive everything you need to transform your life. All you have to do is enroll and you will gain access to all of the resource you will need so act now!
Give yourself this gift and invest in your success today. Your rewards will be everlasting.